who is pieter bruegel
While most Netherlandish artists who travelled to Italy went to study Classical and Renaissance art in order to improve their own, Bruegel seems to have drawn more from the landscapes that he encountered than from the art and architecture. However, certain classical elements did find their way into his works, most notably his Tower of Babel paintings of 1563, in which the towers were modelled upon the Colosseum in Rome. Italian examples of landscape art, particularly those by Domenico Campagnola, may have inspired him to experiment with different compositional techniques. On his journey home in 1554, Bruegel sketched from life numerous views of Alpine mountain ranges, some of which appear to be somewhat topographically accurate. Van Mander colorfully describes Breugel's alpine inspiration by saying he "swallowed all the mountains and rocks and spat them out again, after his return, onto his canvases and panels" and indeed Bruegel's later engravings and paintings reflect the landscapes he observed during his travels outside of the Low Countries.
Shortly after becoming a master artist, Bruegel headed for Italy by way of Lyons and the Mt. Cenis pass, possibly accompanied by artist Martin de Vos. Many Flemish artists at this time travelled to Rome, but Bruegel journeyed further into Southern Italy than most, perhaps even witnessing the Turkish attack on Reggio in Calabria in 1552, as his drawing View of Reggio di Calabria suggests. From there, he likely crossed to Messina in Sicily, and thence to Palermo, where a 1446 fresco in the Palazzo Sclàfani may have inspired him to later paint his Triumph of Death. Some of his earliest extant drawings, such as Southern Cloister in a Valley, further locate his travels in Southern Italy in 1552, and it is possible that he also stopped in Bologna and visited geographer Scipio Fabius who, like Bruegel, was a friend of humanist and cartographer Abraham Ortelius.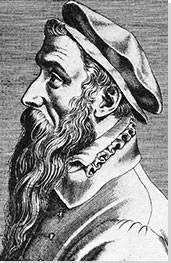 Despite its rocky beginnings, Bruegel's marriage marked the beginning of an artistic dynasty that incorporated the couple's two artist-sons, Pieter, later known as Pieter Brueghel the Younger, born in 1564, and Jan Brueghel the Elder, born in 1568. The young Pieter would go on to create many copies of his father's paintings, helping to ensure their international reputation long after the elder Bruegel's death, but also resulting in doubt over whether particular compositions were the work of father or son.
Little is known about the circumstances of Bruegel's death, though in 1569, the final year of his life, the city council of Brussels released him from the obligation of working with a guard of Spanish soldiers stationed in his home, suggesting that the politically subversive content of his work was well understood. No paintings exist from this year, implying that Bruegel died from illness, but there is no way of ruling out a more sinister explanation. In any case, Bruegel's relatively early demise, even for the period in which he lived, must be viewed as one of the tragedies of Renaissance art history.

In Bruegel's earliest signed and dated painting, the Combat of Carnival and Lent (1559), the influence of Bosch is still strongly felt. The high-horizoned landscape, the decorative surface patterning, and many of the iconographic details derive from the earlier Dutch master. There is, however, a new sensitivity to color, particularly in the use of bright, primary hues, and a rhythmic organization of forms that is uniquely Bruegel's. This painting, the Netherlandish Proverbs (1559), and the highly involved Children's Games (1560) form the body of the early "encyclopedic" works which, despite their superficial gaiety, have been shown to be allegories of a foolish and sinful world.
From the fact that Bruegel entered the Antwerp painters' guild in 1551, we may infer that he was born between 1525 and 1530. His master, according to Van Mander, was the Antwerp painter Pieter Coecke van Aelst, whose daughter Bruegel married in 1563. Between 1552 and 1553 Bruegel went to Italy, probably by way of France. He visited Rome, where he met the miniaturist Giulio Clovio, whose will of 1578 lists three paintings by Bruegel. These works, which apparently were landscapes, have not survived.
In Brussels, Bruegel produced his greatest paintings but only few designs for engravings, for the connection with Hiëronymus Cock may have become less close after Bruegel left Antwerp. Another reason for the concentration on painting may have been his growing success in this field. Among his patrons was Antione Perrenot Cardinal de Granvelle, president of the council of state in the Netherlands, in whose palace in Brussels the sculptor Jacques Jonghelinck had a studio. He and Bruegel had traveled in Italy at the same time, and his brother, a rich Antwerp collector, Niclaes, was Bruegel's greatest patron, having by 1566 acquired 16 of his paintings. Another patron was Abraham Ortelius, who in a memorable obituary called Bruegel the most perfect artist of the century. Most of his paintings were done for collectors.
Pieter Bruegel, the Elder, byname Peasant Bruegel, Dutch Pieter Bruegel De Oudere or Boeren Bruegel, Bruegel also spelled Brueghel or Breughel, (born c. 1525, probably Breda, duchy of Brabant [now in the Netherlands]—died Sept. 5/9, 1569, Brussels [now in Belgium]), the greatest Flemish painter of the 16th century, whose landscapes and vigorous, often witty scenes of peasant life are particularly renowned. Since Bruegel signed and dated many of his works, his artistic evolution can be traced from the early landscapes, in which he shows affinity with the Flemish 16th-century landscape tradition, to his last works, which are Italianate. He exerted a strong influence on painting in the Low Countries, and through his sons Jan and Pieter he became the ancestor of a dynasty of painters that survived into the 18th century.

Bruegel also painted religious scenes in a wide Flemish landscape setting, as in the Conversion of Paul and The Sermon of St. John the Baptist. Even if Bruegel's subject matter was unconventional, the religious ideals and proverbs driving his paintings were typical of the Northern Renaissance. He accurately depicted people with disabilities, such as in The Blind Leading the Blind, which depicted a quote from the Bible: "If the blind lead the blind, both shall fall into the ditch" (Matthew 15:14). Using the Bible to interpret this painting, the six blind men are symbols of the blindness of mankind in pursuing earthly goals instead of focusing on Christ's teachings.
As well as looking forwards, his art reinvigorates medieval subjects such as marginal drolleries of ordinary life in illuminated manuscripts, and the calendar scenes of agricultural labours set in landscape backgrounds, and puts these on a much larger scale than before, and in the expensive medium of oil painting. He does the same with the fantastic and anarchic world developed in Renaissance prints and book illustrations. [7]
References:
http://m.theartstory.org/artist/bruegel-the-elder-pieter/life-and-legacy/
http://www.pieter-bruegel-the-elder.org/biography.html
http://www.britannica.com/biography/Pieter-Bruegel-the-Elder
http://en.m.wikipedia.org/wiki/Pieter_Bruegel_the_Elder
http://vlib.iue.it/carrie/texts/carrie_books/gilbert/22.html