sazon goya recipes for rice

Sindy Perez
green bell pepper, finely chopped (about ¼ cup)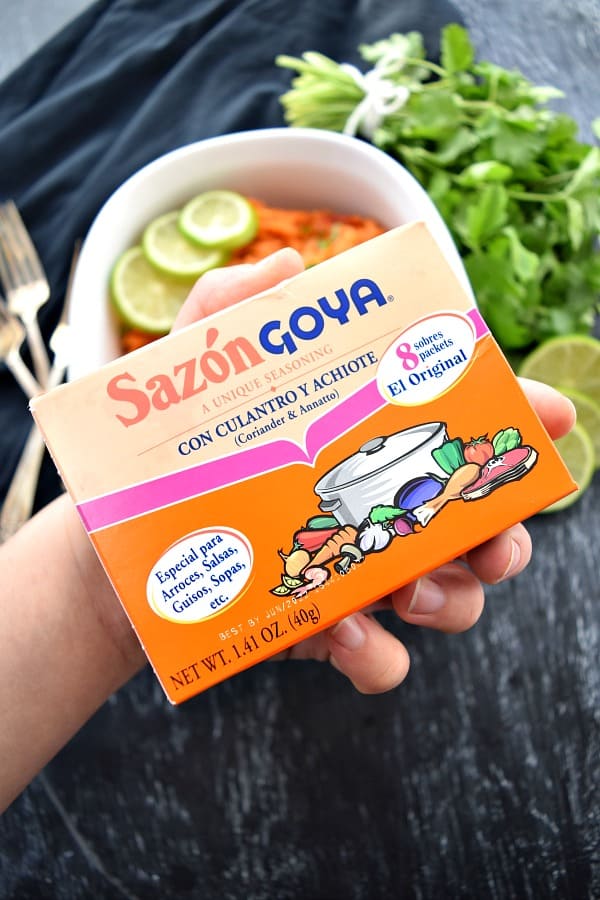 • I like to use flavored diced tomatoes in this dish when I have them, I think the fire roasted variety tastes amazing in here
• Feel free to add some frozen mixed vegetables to the sauté if you feel inclined, I often add about 2 cups and soften them before I add the rice
1 cup fresh cilantro leaves and stems, chopped
1 onion, chopped (1 cup)
1 Cubanelle pepper, stemmed, seeded, and chopped (3/4 cup)
5 garlic cloves, chopped coarse
1 teaspoon ground cumin
1/2 cup mayonnaise
3 1/2 tablespoons lemon juice (2 lemons), plus lemon wedges for serving
Salt and pepper
6 (5- to 7-ounce) bone in chicken thighs, trimmed
1 tablespoon vegetable oil
2 cups medium-grain rice, rinsed
1 tablespoon Goya Sazón with Coriander and Annatto (or homemade sazón)
2 1/2 cups chicken broth
1/4 cup pimento-stuffed green olives, halved
2 tablespoons capers, rinsed
2 bay leaves
1/2 cup frozen peas, thawed (optional)
1. Adjust oven rack to middle position and heat oven to 350 degrees. Process cilantro, 1/2 cup onion, Cubanelle, garlic, and cumin in food processor until finely chopped, about 20 seconds, scraping down bowl as needed. Transfer sofrito to bowl.

Number of Servings: 3
Pour in the 3 cups of water and mix. Taste for salt, and add some if needed. Mix in the 3 cups of white rice and mix again.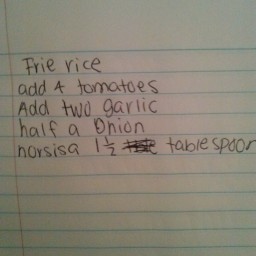 1 Large yellow onion
Calories per serving: 958
References:
http://theschmidtywife.com/mexican-rice-6/
http://www.splendidtable.org/recipes/arroz-con-pollo-rice-with-chicken
http://recipes.sparkpeople.com/recipe-detail.asp?recipe=346285
http://www.bigoven.com/recipe/arroz-con-gandules-rice-and-pigeon-peas/169421
http://en.m.wikipedia.org/wiki/Egon_Schiele