picasso sports bar

Had been to this restaurant previously, so was not surprised by the quality of the food. My son and I both ordered wings and they were, as always, exceptional. Cooked correctly, flavored correctly and delivered hot! In my opinion (and in my son's opinion, who lives in Charlotte and eats in restaurants several times a week) Picasso's serves the best wings in Charlotte.
First time visit here. Stop by Picasso to kill time before the ncaa game. We're impressed of service, good food and environment. Definitely great for recommendation.

But the space will not really return to its roots as a greasy spoon eatery — instead, it'll be a lot more Sergakis-flavoured (read: bars).
The Gazette reports that two establishments will open in the long-empty space on St-Jacques Street: nearby bar PJ's Pub will move in, and a third location for Sergakis' resto-bar Brasserie Le Manoir will also be opened.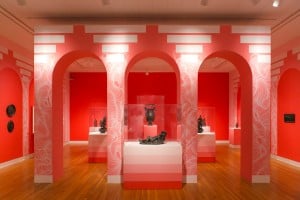 Shawn Colvin won her first GRAMMY Award for Best Contemporary Folk Album with her debut album, Steady On, in 1989. She has been a mainstay of the contemporary folk music scene ever since, releasing twelve superlative albums and establishing herself as an enduring talent. Her songs are slow-release works of craft and catharsis that become treasured, lifetime companions for their listeners. Colvin triumphed at the 1998 GRAMMY Awards, winning both Record and Song of the Year for "Sunny Came Home." Her inspiring and candid memoir, Diamond In The Rough, was published in 2012. Shawn was recently recognized for her career accomplishments when she was honored with the 2016 Lifetime Achievement Trailblazer Award by the Americana Music Association. Presenting her with this prestigious award was Bonnie Raitt. Said Raitt, "She's simply one of the best singers I've ever heard– and a truly gifted and deep songwriter and guitarist… She was groundbreaking when she emerged and continues to inspire me and the legions of fans and other singer/songwriters coming up in her wake." In Sept. 2019, to commemorate the 30th anniversary of the release of Steady On, Colvin released a special, newly-recorded all acoustic version of that landmark album.
Operated by the adjoining 131 Main restaurant, Sidekicks Sports & Spirits is a cozy, dimly lit sports bar, similar to the feel of its predecessor. You'll prefer it if you want a small, intimate place to cheer on your favorite team—there are five TVs—rather than the common chain sports bar that's massive in size. Sidekicks has great daily specials: Mondays, $5 house martinis; Tuesdays, $5 Jose Cuervo margaritas; Wednesdays, $2 Miller Lites; Thursdays, $2 Bud Lights; and on the weekends there are food specials such as $5 wing baskets on Sundays. There's also live music often on Friday and Saturday nights. Open Mon.-Thu., 5-11 p.m.; Fri., 5 p.m.-12 a.m.; Sat., 11 a.m.-12 a.m.; Sun., noon-10 p.m. Sidekicks Sports & Spirits, in Latta Pavilion, 1315 East Blvd., 704-343-0131, facebook.com/SidekicksSportsandSpirits.
References:
http://montreal.eater.com/2019/2/22/18236164/serre-picasso-ndg-pjs-pub-brasserie-le-manoir-sergakis
http://www.charlottemagazine.com/a-sports-bar-row-along-east-boulevard/
http://www.tate.org.uk/kids/explore/who-is/who-piet-mondrian