justitia stained glass edward burne jones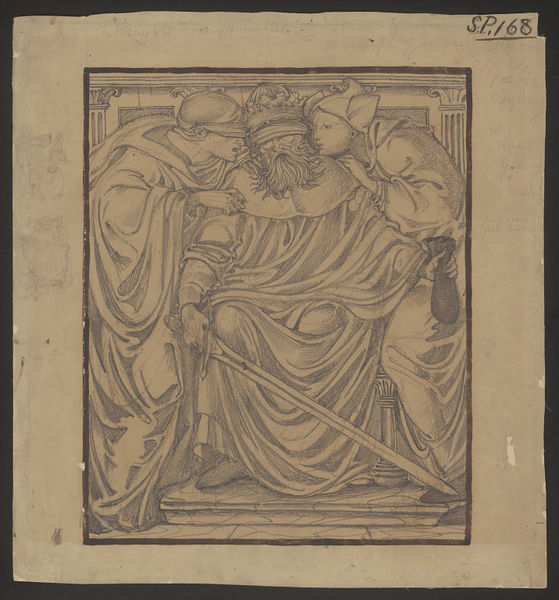 Prints, Drawings & Paintings Collection
Height: 20 1/2 in, Width: 16 3/4 in
Morris died in 1896, and the health of the devastated Burne-Jones declined substantially. In 1898 he suffered an attack of influenza, and had apparently recovered when he was again taken suddenly ill, and died on 17 June 1898. [12] [33] Six days later, at the intervention of the Prince of Wales, a memorial service was held at Westminster Abbey. It was the first time an artist had been so honoured. Burne-Jones was buried in the churchyard at St Margaret's Church, Rottingdean, [34] a place he knew through summer family holidays.
In 1864 Burne-Jones was elected an associate of the Society of Painters in Water-Colours—which is known as the Old Water-Colour Society, and exhibited, among other works, The Merciful Knight, the first picture which fully revealed his ripened personality as an artist. The next six years saw a series of fine watercolours at the same gallery. [12] In 1866 Mrs Cassavetti commissioned Burne-Jones to paint her daughter, Maria Zambaco, in Cupid finding Psyche, an introduction which led to their tragic affair. In 1870, Burne-Jones resigned his membership following a controversy over his painting Phyllis and Demophoön. The features of Maria Zambaco were clearly recognisable in the barely draped Phyllis, and the undraped nakedness of Demophoön coupled with the suggestion of female sexual assertiveness offended Victorian sensibilities. Burne-Jones was asked to make a slight alteration, but instead "withdrew not only the picture from the walls, but himself from the Society." [22] [23]

Accession number: 1927P440
Sewter identified these figures from Burne-Jones's account book. The top, from left to right are: Enoch; King David ('David Rex', in armour, playing his lyre); Christ Enthroned in Glory ('Salvator Mundi', see watercolour in Brooklyn Museum of Art, and stained glass window in East Hampstead and Calcutta Cathedral); Solomon (holding the Temple; see Tree of Jesse for identical depiction); Elijah the prophet (see stained glass window of same). The bottom lights from left to right are: St. Thomas; Charity (labelled by the artist); St. Michael weighing the souls of the dead (see Last Judgement cartoon in Birmingham Museum & Art Gallery and window in East Hampstead); Justice (labelled by the artist); St. Paul.

The eight figures in the north aisle are all fantastic examples of the firm's stained glass style as it developed, with gorgeous patterned backgrounds and drapery in Liberalitas and Humilitas (above left) and the use of amazing coloured glass, particularly in Justitia (above right.)
" >


Morris, Marshall, Faulkner & Co. (1861–1875) was a furnishings and decorative arts manufacturer and retailer founded by the artist and designer William Morris with friends from the Pre-Raphaelites. With its successor Morris & Co. (1875–1940) the firm's medieval-inspired aesthetic and respect for hand-craftsmanship and traditional textile arts had a profound influence on the decoration of churches and houses into the early 20th century.
Although its most influential period was during the flourishing of the Arts and Crafts Movement in the 1880s and 1890s, Morris & Co. remained in operation in a limited fashion from World War I until its closure in 1940.
References:
http://en.m.wikipedia.org/wiki/Edward_Burne-Jones
http://www.preraphaelites.org/the-collection/1927p440/enoch-king-david-christ-solomon-elijah-st-thomas-caritas-st-michael-justitia-and-st-paul/
http://www.sashaward.co.uk/blog/2019/3/22/southgate
http://m.youtube.com/watch?v=0KBWYnzy5SQ
http://collections.vam.ac.uk/item/O517543/design-for-stained-burne-jones-edward/